on
April 25, 2015
at
12:01 am
I usually try to avoid making straight-up references to stuff, but in this case, it seemed really awkward to try and do otherwise. Also, I could just blame it on the glue.
In other news, this month's Patreon-exclusive wallpaper is now available to download for any patrons pledging $1 or more. It features the two Ambrose cousins and the respective animals they keep. Here's a preview: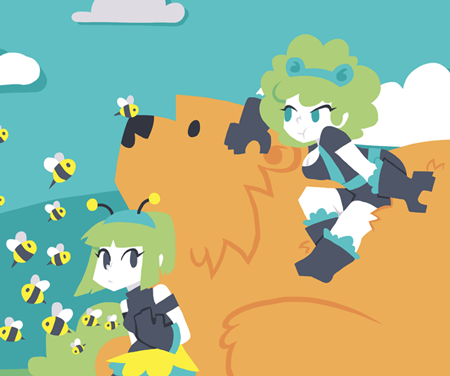 If you're already a patron, click here to download it. Otherwise, click here to pledge. The campaign is just $35/month away from me adding a new character to Super Cast Page!, and it it's Mel, I might just go with the Ursinerator-armed version I made a sprite of today.