By
Kyatt
on January 27th, 2015
Today's guest comic is something of an outtake from Chapter 11, courtesy of UnsilentWill himself, Will Olthouse. As the title implies, this is his second guest comic for Beeserker (here's the first).
Guest Week 5 might continue on Thursday. However, I'm having computer issues that are keeping me from accessing my Mac partition where I keep all my comics and art applications, so the last strip might be pushed to Saturday. We'll see – keep some of your fingers crossed for me.
By
Kyatt
on December 29th, 2014
Posted In:
Blog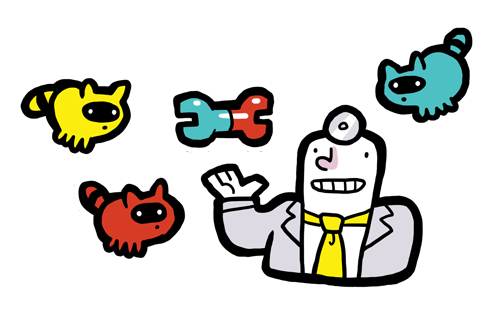 I'm going to MAGFest in January, which means three things:
I need to finish my Dr. Mario costume
I need to get really good as him in Super Smash Bros.
I need Beeserker strips to post during my absence
If you'd like to help me with the last one, I'm accepting guest comics for Guest Week 5: The Fiveworks (subtitle pending, as per usual). Guidelines are pretty simple – use any or all of the Beeserker characters in a strip that's 900 pixels wide, and send it to kyatt@beeserker.com by January 21st, 2015. Also, please include a link to your comic and what you'd like your name to be credited as.
Thanks in advance!
~Dr. Kyatt