Have you completed Beeserker The Videogame, but still want more Beeserker-themed gaming experiences? You're in the right place! Here, you can download character skins for Minecraft. Relive that strip where the Sciencemen beat the hell out of cows with a shovel! (That never actually happened.) Click one of the below characters to download that skin. There's also a fanmade Trigona skin available here. Thanks, Luxexel!



---
Not enough videogame reskinning for you? Here are some custom patterns for Animal Crossing: New Leaf. If you've unlocked the Able Sisters' sewing machine, go to it and scan the following QR codes to get some Beeserker clothing and some of the portraits that are displayed on the cast page.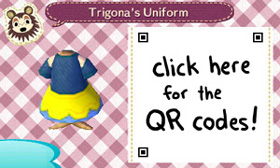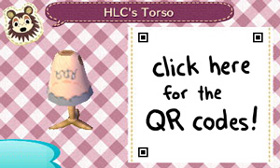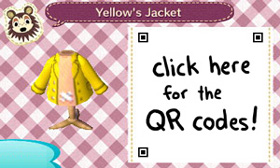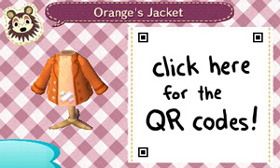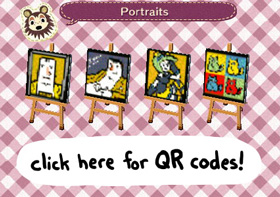 ---
I also made some puzzles for downloadable 3DS game Pushmo based on the cast's Beeserker The Videogame sprites! Scan the below QR codes with your 3DS in order to play these custom levels. (Hey, that one critter on Trigona's card kinda looks like it has her hair!)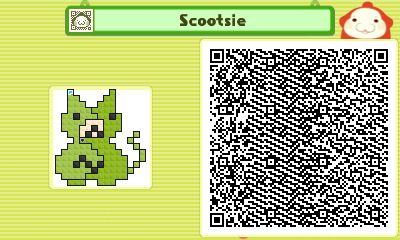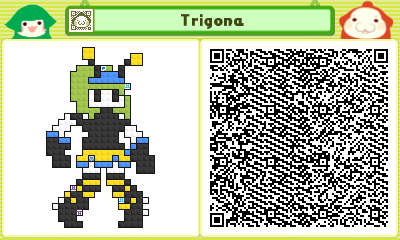 ---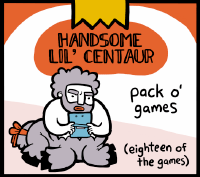 Speaking of the Nintendo 3DS, if you're lucky enough to own one of those Club Nintendo 18 card cases, you can print out this custom cover for it. The outside is designed to resemble a pack of Handsome Lil' Centaur Pack O' Smokes, and the inside is patterned with sprites from Beeserker The Videogame. (Be sure to turn off margins if you're printing these, since the cover does wind up being the entire length of a normal sheet of paper).
---
---
I used to have a few pieces concept art, wallpapers, and other Beeserker-related drawings here, but I found it much easier to just post them to my blog, so here are a bunch of links to it, sorted by character (expect some overlap).
The Beeserker | Trigona (aka Beegirl) | The Sciencemen | Scootsie (aka Impostor Minineko)
---