Guest Time Again!
on
December 29, 2014
at
10:35 am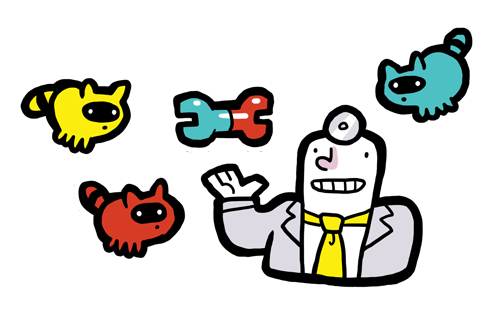 I'm going to MAGFest in January, which means three things:
I need to finish my Dr. Mario costume
I need to get really good as him in Super Smash Bros.
I need Beeserker strips to post during my absence
If you'd like to help me with the last one, I'm accepting guest comics for Guest Week 5: The Fiveworks (subtitle pending, as per usual). Guidelines are pretty simple – use any or all of the Beeserker characters in a strip that's 900 pixels wide, and send it to kyatt@beeserker.com by January 21st, 2015. Also, please include a link to your comic and what you'd like your name to be credited as.
Thanks in advance!
~Dr. Kyatt